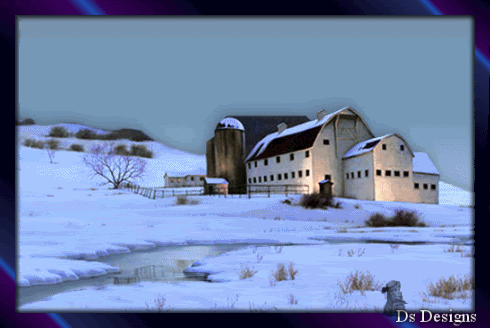 Yep, it sure did. Old man winter done went and showed his ugly face here in Philadelphia. But it didn't last long, cause it turned to rain and melted it away, yippeeeeeee!!!!
I posted some recipes tonight in my diet journal. The diet shake Angie/CanyonSun04 told you about, plus 3 recipes I got from the weight watchers magazines my mother in law sent to me. I found like 50 recipes that sound so good that I will put in my diet journal. If you don't have the link or have it on your alerts it is:
http://journals.aol.com/emabecmar/we-can-do-it/
Tomorrow is my last day of caring for Joe's mother. She will be going home to her daughter's house saturday morning. She hasn't been home in 2 month's. Before she came to Joe's house, she was in Pittsburgh at her oldest son Mike's house. Joe and his Mom found out last night that Mike is getting married next week on friday afternoon. It's just a small simple ceremony, but he wants his Mom and his brother Joe to be there. This is Mikes 3rd marriage, and his fiance's first. They own a horse farm, where they raise/board/and stud horses in Pittsburgh. I wish the 2 of them all the best. Mike had dinner with Joe, Mommom I, Jim, Rebecca and I last night. He looks great and happy. He has beat death 3 times already, and wants to marry his fiance, so there is no fighting in the family in case something happens to him again. He had cancer and beat it, heart attack and beat it, and a brain anorism (spelled wrong).
My daughter Emma came over today and cleaned for me. I only wanted her to do the kitchen and bathroom, but she did the livingroom and bedroom too for me. What a sweetheart she is. Let me tell you I now have the cleanest walls in Philadelphia now. Wow are they clean. Now I can hang all my rooster pictures and clock Emma gave me, cause the walls are done, finally.
Tomorrow at 1:pm I go to that doctor appointment that was set up for me from social security office. I'm going to have Emma use my van and drop me off there, then I will call her when I am done and have her come pick me up. It's meter parking there, and if meter runs out you better believe your getting a ticket for 100.00, and I don't want that. So it is best she drops me off.
I am really proud of my son in law Dan. Today marks the 5 year anniversary of him being clean and sober. I am so proud of him. He is doing great at not drinking or using anymore. All he cares about now is taking care of his wife and kids and his job. I'm very lucky to have him as my son in law. Jim and I think he is a wonderful man for Emma.
Jim's been real nice the past 2 days. He is taking me out to lunch saturday. He said think about where I wanna go. I already know where. I want to go to an italian restaurant my old boss owns in Cinnaminson, New Jersey called Dangelos. His food is awesome, and I really liked him as my boss when I worked for him years ago. I walk in the door of his place now and he yells, CINDY and gives me a big hug. He told me I was very honest, hard working and caring when I worked for him. He's even asked me if I want a job, but I told him I can't work anymore. Lifting, walking and standing without getting out of breath are hard on me now. I wish I could go back to work for him, he was the best boss I ever had. He'll be surprised to see me saturday.
Well, guess that's about it for tonight. I am gonna check my email for a few minutes, then I am going to bed. I am tired, it's been a long week for me. Hope your all warm and cozy in your homes tonight and have a good night's sleep.
Love you all,
Cindy