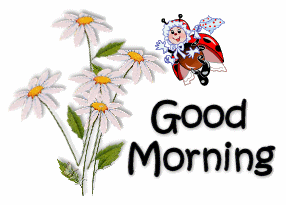 Woke up this morning with a headache, and with me it's a sign for a bad day ahead. I hope not, cause my day is kind of full today. This morning I have to go downstairs and sit with Joes Mom. He has some errands to do, should take about an hour or two he said. Joe only found out last night that his Mom had fallen yesterday when he walked down to the deli for milk. She didn't tell him all day. So, while he is out running errands I will go downstairs and take care of Mommom I. Joe and his 2 brothers and 1 sister really worry about their Mom. She has very poor health. A bad heart, diabetic, high blood pressure, and gallbladder should be removed but since her heart is so bad they said she wouldn't survive having her gallbladder removed. So last year they inserted a tube into her to drain the fluid that build up and causes her to get sick. The tube was clogged and not draining properly, so she had to have it replaced 2 days ago. I think they should of kept her over night at least but instead they released her. Insurance company said it wasn't an emergency for them to keep her at the hospital. Ummmm, hello this is a 78 yr old woman in very poor health and a high risk and it's not an emergency? I swear the president needs to worry about our insurance companies and not about sending 20,000 more troops to Iraq like he wants too. I see no end to this war in the near future. To any of you with husbands, brothers, sons, uncles, sisters, daughters who are serving in the military right now, my thoughts and prayers are with you all.
Well, I got my kitchen cleaned and organized yesterday. The pantry closet was a total disaster, but not anymore. I threw alot of things out. I have this thing now, where if it ain't being used and I haven't used it in a while, trash it goes. I filled up a 39 gallon trash bag with trash. I did find a couple things I haven't been able to find lately.
Well, I'd better go now. Joe will be calling within the hour to say he wants to go on his errands, so I better get Rebecca and I dressed and fed before he calls. Have a great day all.