The Fed Ex delivery man came to my door just a little while ago, carrying a huge box. I carried it up the steps and all the while feeling something shift inside, like it was moving. Oh my I wondered. What is it? Rebecca was jumping up and down with joy, yelling what is it Mommy? Who is it for? Where did it come from? I brought the box into the livingroom. Rebecca was yelling, Open it up Mommy now!!!!!!! I made her wait a couple minutes until I finished the previous entry in my journal.
I cut the tape on the box, got my camera ready and Rebecca tore into the box. First item she grabbed gave her a fight, but after wrestling for a few seconds Rebecca won the battle. The giant Duck gave up, and let Rebecca win the battle. LOL So here Rebecca is.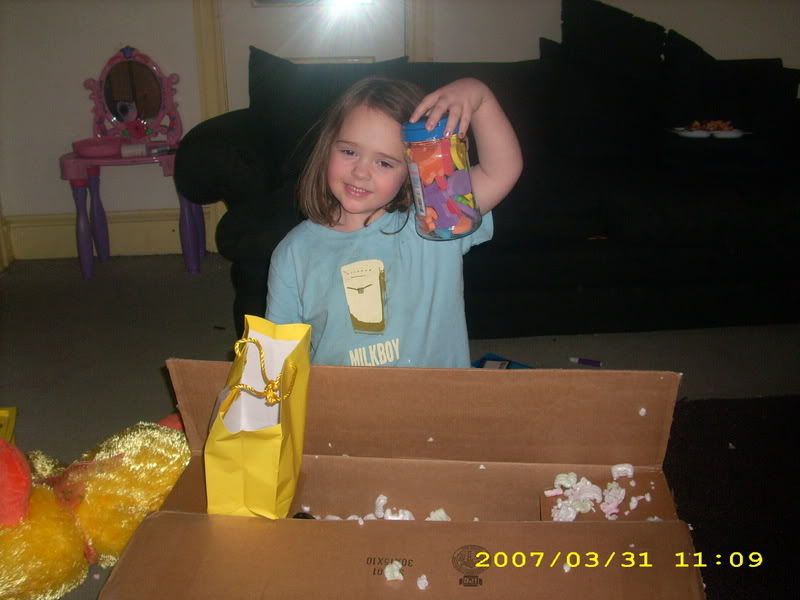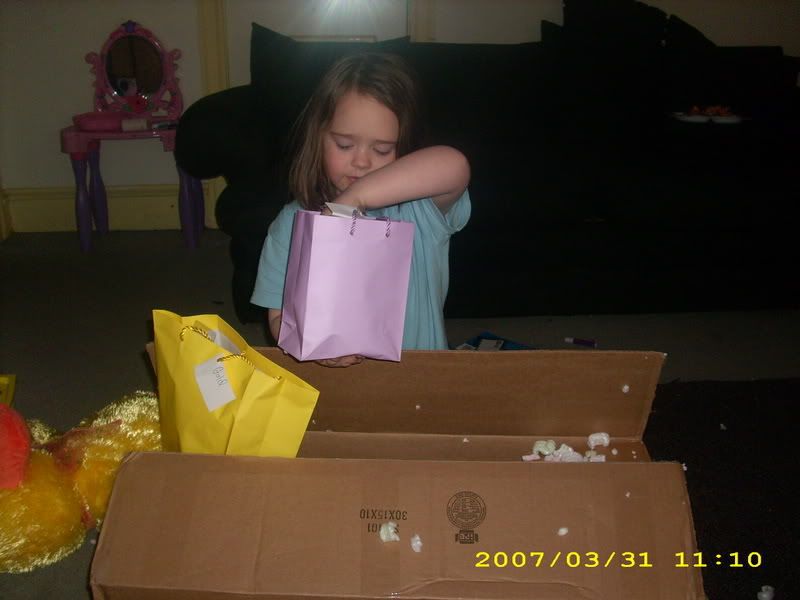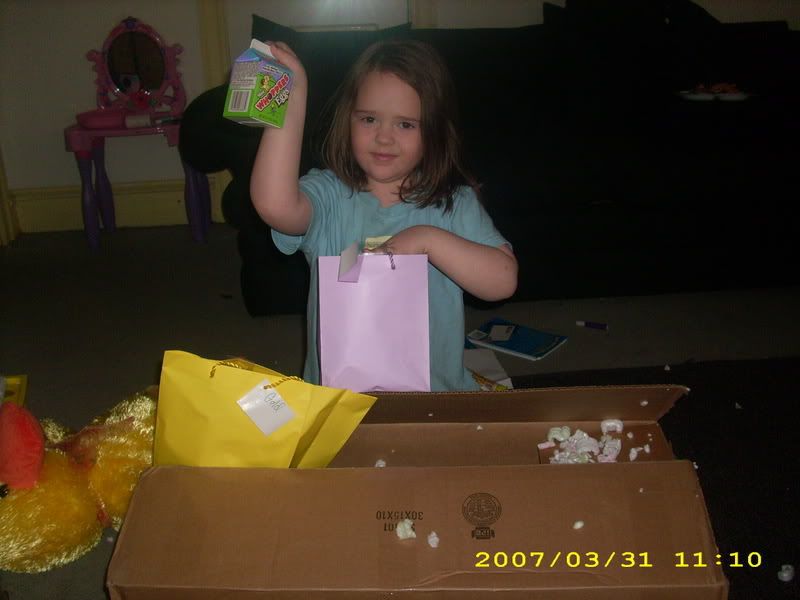 Do you see the white chicken there in front? Well, you twist off it's head, fill it with gumballs, put the head back on and wind it up. As it walks a gumball comes out of it's butt, LOL. I love that thing. Rebecca says, Mommy look it's laying eggs, lol.
And to who does Rebecca owe a big thank you too? It is to her Jland Godmother Angie, of canyonsun and founder of the Giving Tree. Angie, thank you so much. With all your packing and loading and fixing up of your home to sell, and spreading around the word for my sister, you still found the time to do a wonderful thing for Rebecca and have brought her so much happiness this morning. You are awesome lil sis, and I love you sooooooooooooooo much. I swear when Angie comes to visit me someday, out the window goes her diet, cause I am going to spoil you rotten girl with all kinds of dishes of my cooking. And as for the giant duck. He is in the kitchen sitting in a chair watching Rebecca play with all the playdough that was in the box.
(((((((((((((((((((((((((((((ANGIE))))))))))))))))))))))))))))) your awesome sis.
Love ya lots,
Cindy xoxoxoxxoxoxoxoxxoxox