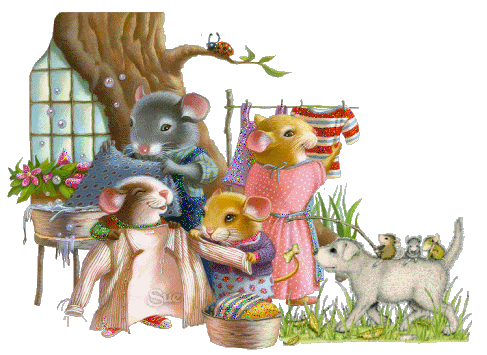 How is everyone? I am doing a little better. Sinus's are so much better, I can breathe again. Still got this nagging cough and ribs hurt from coughing so much, but I am feeling somewhat better. I was able to sleep for a whole 5 hours last night. Felt great this morning, tired but not so sick. This weekend I will catch up on some sleep, hopefully.
Rebecca and I had a busy day today. We drove daddy to work, then went to burger king for breakfast. She wanted tater tots and orange juice. Then we went to Walmart and bought a few things, a new scale, this one is nice only cost me 19.96, it was on sale. Got Rebecca some juice and me some diet pepsi. Then it was over to Emma's for a visit. Marissa was happy to have someone to play with. And Daniel he just sat by me and kept hugging me saying, awwwwww mommom. I knew what he was buttering me up for. So I asked him, What does mommom's boy want, he says, PHONE. Yep hugging me saying awwwww mommom was only being done to get my cellphone, lol. Lil slickster he is.
It is pouring here right now. And I am loving it too, melt, melt, melt away snow, yessssssssssssss, lol. They say we may even hear a rumble of thunder or two tonight. That's ok, I love thunder. I know I been showing you alot of pictures lately, of members of my family and of friends, but tonight I just wanna show you 2 pictures that have alot of meaning to me. The first picture is of my parents wedding day. My Dad was in the navy at the time they got married during the Korean War. They didn't have a huge wedding, just a small one with a few guests, mostly members of my mother's family. But this picture means alot to me. My Mom looked so happy that day. She has been gone now since 1970, and as pure, loving as she was I know she's in heaven with God. So this is my parent's.
In the 12 years they were together as man and wife, they had 7 children. The first being my older brother Alfred Paul who was born stillborn. His death really saddened them more then anything ever could. Two years later, I was born. My Dad said I was the most spoiled baby. I got lots of love, attention, and toys. I even had a carousel horse that went up and down on a pole and played music when I was on it riding it. Wonder how much something like that would cost now huh? 23 months after I was born came my sister lucy, then my brother Harry, then Eddie, then Helen and then Paul. My parents had 6 kids. When it should of been a happy time having their last child together was an awful time. A few months into my Mom's pregnancy with Paul she found out she had cervical cancer. The doctor told her to have an abortion and start treatment right away. My mother refused. She said God Blessed her with another child and she was going to have this child. The pregnancy went well, she came home with a lil red haired blue eyed baby boy, only to return to the hospital a few months later. Her cancer had spread and was literally eatting her insides away. She had chemo, radiation, they shot her up with so much dye you could see her veins. My Mom went from a 200 pound beautiful loving 32 yr old to a 60 pound skin and bone woman who lost all her teeth and hair turned grey. A week before she died my Dad had my Mom ambulanced home. She wanted to die in her home near her children. Each of us one by one were allowed in the bedroom to see Mom. She was too weak to hold us in her arms, but we sat near her and held her hand. She was so weak but she told each of us that she loved us very much. When it was my turn she held onto my hand and said, You Cindy are the oldest, help your daddy take care of your brothers and sisters. Mommy is real sick, and I will be going away to a beautiful place. Years from now we will see each other again and mommy will be well. Then she says, Promise me child, promise me when the time comes for you to get married that it won't be because your pregnant. Promise me. I promised my Mom, I would get married and later have a baby. Funny thing is a couple months later after Jim and I married I found out I was pregnant. I got pregnant one week after getting married. So I kept my promise to my mother. Anyways to the two beautiful people you seen above were born these children.
The two in the back are Lucy and Harry, and the ones in the front are me, Paul, Eddie and Helen. This picture wastaken about 4 months after my Mom's death. She died August 27, 1970. My parents are both dead now. My Dad died September 4, 2005. Rest in Peace Mom and Dad. I love you.