This picture was taken yesterday. It was the snow we had from the night before. This is Cheltenham avenue here in Philadelphia where I live. Rebecca of course thought it was just enough snow to go out and play in. So I dressed her up warm and took her out to play in it. Of course the only two things she wanted to do was make a snow angel, which she tried and there wasn't enough snow, and throw snow balls at me, which she managed to get enough snow to make, lol.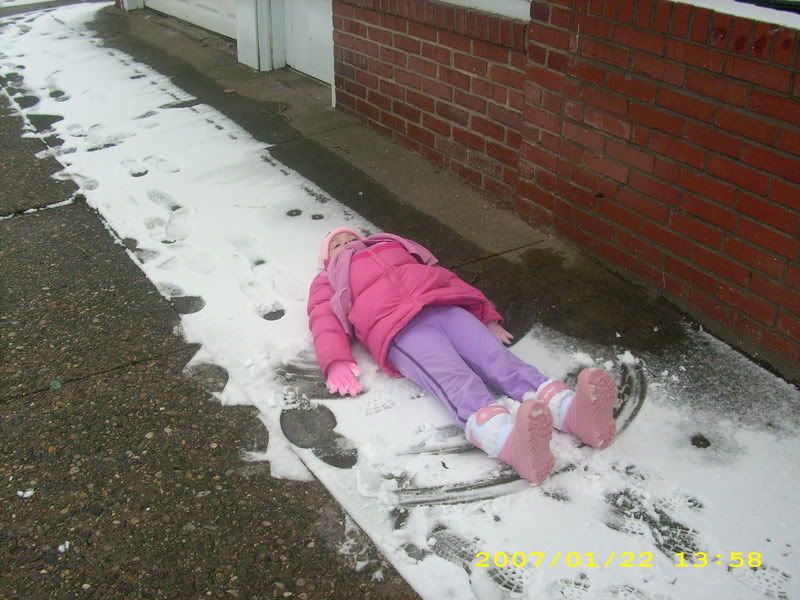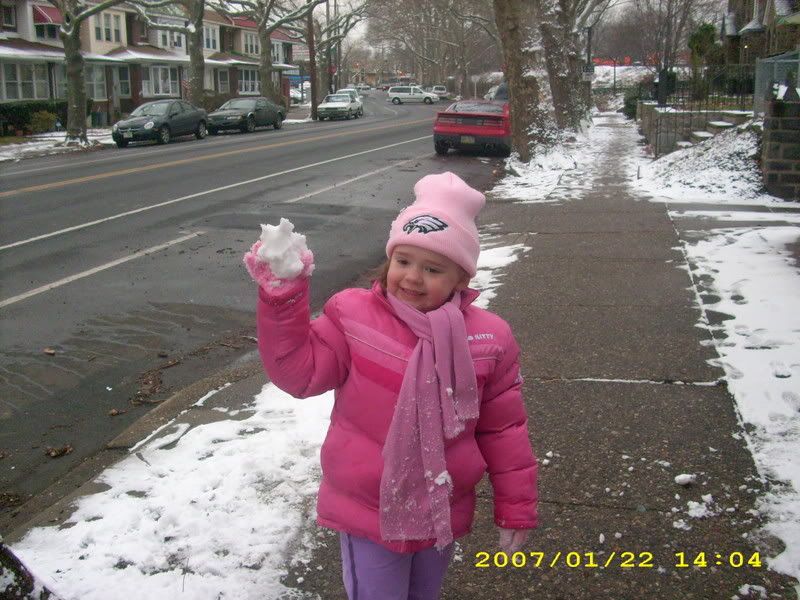 This kid loves the snow. And guess what? This morning it is snowing again, grrrrrrrrr. I am so ready for spring. I have had enough of the winter weather already. I have to get to the store today. It is snowing pretty good out there now. It figures, another day messed up. I need to move to a warmer climate, lol. I am not a cold weather person. Well, shoulder is feeling a little better. Just a tiny bit of pain now. Heating pad and the ice packs are doing the trick. Thank you for advice on that. Well, gonna go. I haven't had coffee yet and I do need a cup.
I just want to say........................