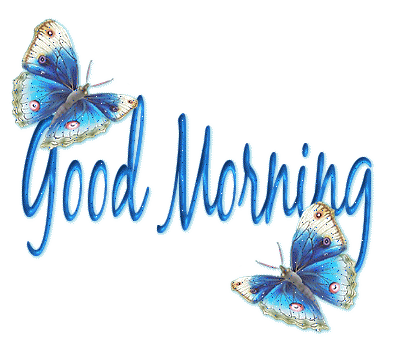 I have enclosed pics of Miss Rebecca and her Art work yesterday. This kid is so proud of her pictures, she had a great time painting as you can see with the smiles on her face. She also enjoyed a treat of her ice cream sundae, guess you can tell huh, lol. And the lil stinker took a picture of me doing dishes too. She is becoming a pro using my camera. Kid is tooooooooooooo smart. Anyways, we had fun. I had paintings all over the kitchen table and the floor. There all dry now and in a pile on the table, along with the other stack of paintings and drawings she has done. They have been promised to someone, so this weekend I will mail them. Hope there's lots of magnets on her fridge, cause she'll need them, lol.
Jim asked if I needed the van today. Told him nope, too cold to take Rebecca out. Don't want her cold getting anyworse then it is. So, he drove it to work, it's too cold for him to walk. He went to the store last night to get me wheat bread and diet pepsi, and also came home with 2 containers of Creamy Tomato Organic soup for his thermos today. Well, I am hearing alot that organic foods are good for you. I'd like to know how, because as I read the label, this 16oz carton of organic soup has 12 grams of sugar in it and 750 grams of salt. YIKES!!!!!!!!!!!!!!!!!!! How is all that sodium good for you? Especially if you have high blood pressure. I had packed him 2 tuna salad sandwiches for lunch, so with what he eats today, he'll of had enough salt to last a lifetime. Tomorrow he is getting a salad with grilled chicken and some wheat bread and Olivio butter. All I buy is Olivio, it is made from olive oil, which is very good for you. And there's no Trans fat and no cholesterol in it. It tastes great. Today my plan is to straighten up a little bit, give Rebecca a bubble bath and wash and condition her hair, then I am going to work on my 2 recipe journals. I have so many recipes to enter in them. Also, I have decided to make that pregnancy journal about my daughter Emma and her pregnancy. Poor kid, she's sick everyday. I will be looking for baby tags to use off the internet. If anyone has any and would like to share them with me, I would really appreciate it.
Well, I guess that's about it for now. Hope everyone is enjoying their day so far. Keep warm, it's freezing out, brrrrrrrr. Our temps today are cold, cold, cold.
Temperature:

22°F

-6°C

Conditions:
Partly Cloudy/Windy
Winds:

W 28 MPH

W 45 KPH

Relative Humidity:
29%
Barometer:
30.03 Falling
Visibility:

10.00 Miles

16.09 Kilometers

Feels Like:

5°F

n/a
Seven-Day Forecast
THU
29°F
-1°C
17°F
-8°C
FRI
33°F
0°C
18°F
-7°C
SAT
33°F
0°C
19°F
-7°C
SUN
35°F
1°C
23°F
-5°C
MON
39°F
3°C
22°F
-5°C
TUE
27°F
-2°C
19°F
-7°C
WED
34°F
1°C
16°F
-8°C